Daddy left this world Friday, July 1st at 11:46 am. He had a stroke on Sunday and was in the Lourdes Hospital ICU until he passed. He was always so active. He was an avid organic gardener and loved his tomato plants. He adored spaghetti westerns. Clint Eastwood was his hero. He loved good movies. I remember being in 7th grade? and going to the theater to just pick a new movie to watch and we both decided on ET. It was so cool. We always watched the latest James Bond movie. My mom hated the loud acoustics, so, I was his partner in crime for every new 007. He will be missed so very much. His laugh, his love of jokes and talking about the Sunday comics he found hilarious. He had so much energy and would give the shirt off of his back for anyone in need. He loved the love of his life, Sherleen, his wife of 65 years. They met on a blind date. He was 20, she was 19 and it was love at first sight. They were always together and were soulmates thru and thru. My dad was old school. He hated passwords and facetime, but he loved playing minesweeper. He was bonafide salt of the earth, French speaking Catholic Cajun. He was and is the most honest, honorable, loving, giving, God-fearing man I've ever had the honor to know and love. I am so blessed that he was the man I called Father.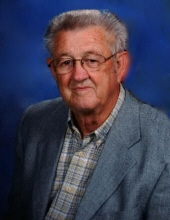 (from my Facebook post) It wouldn't embed properly} F technology… ugh !!!
I was halfway asleep this early morning and saw our gate. He was standing there staring. Not happy, nor sad, just staring at me SEEING me as I was.
A coward. A child. A fool. Way too spoiled and too sad in my own self-centered grief.
His eyes spoke volumes.
He saw me letting my mother down.
I saw his sadness at my own selfishness and it made me see my soul for a millisecond and it made me ashamed within my own skin.